Mokveld participated in the ONS2018 exhibition, which was held in Stavanger, from 27 - 30 August. Stand 5110 on the Dutch Pavilion in Hall 5.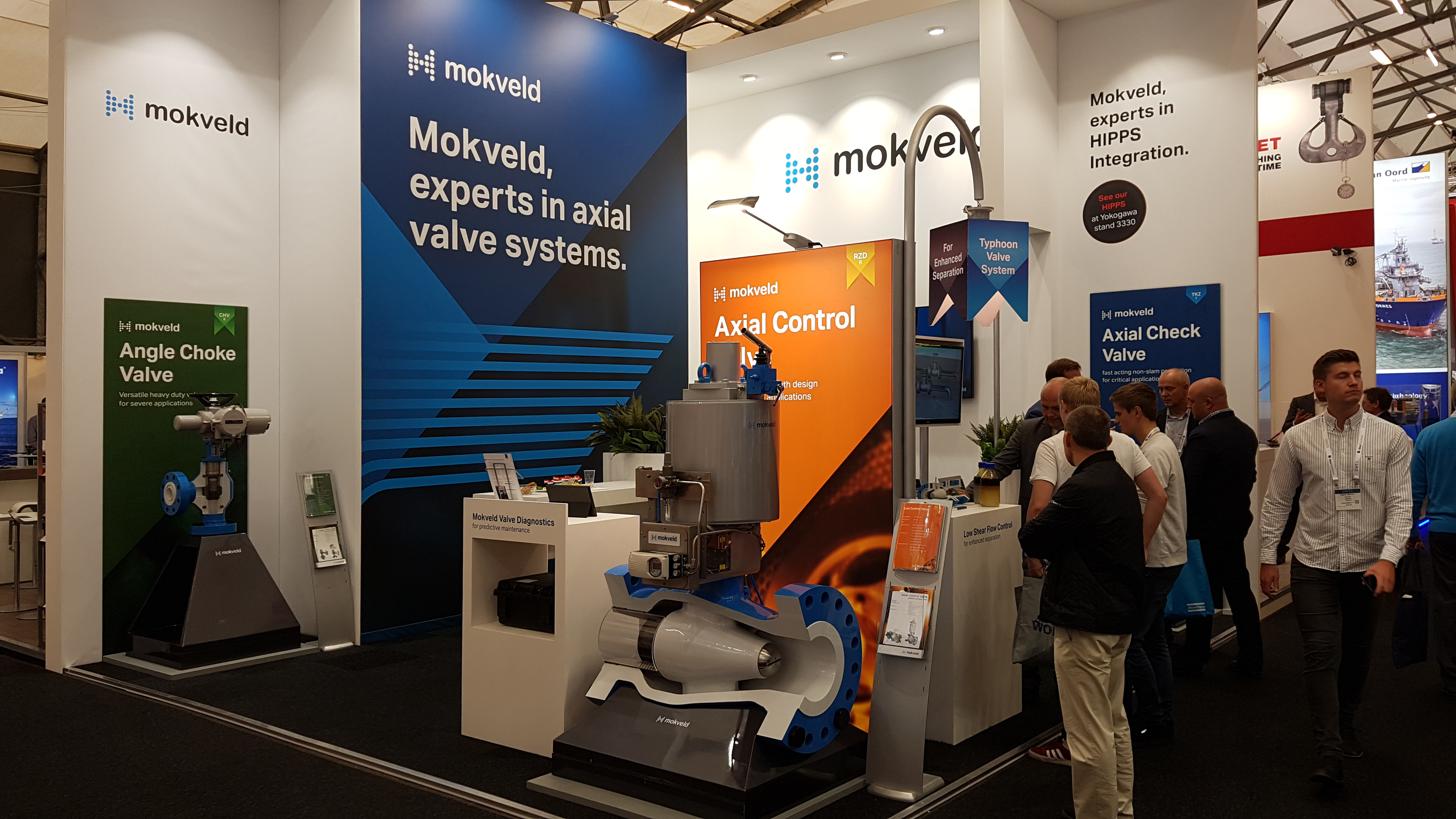 We displayed our NEW Valve Diagnostic System: DPTS (Dynamic Performance Test System). A system to inspect Mokveld valves thoroughly without removing the valves from the line and make reliable prognoses of predictive maintenance.
Mokveld's low shear Typhoon Valve System has been awarded with the ONS Innovation Award. Winning the Innovation Award is a recognition for Typhoon Valve System and confirms the prowess of Typhonix and Mokveld in low shear valve technology.
Furthermore we had the following valve exhibits on display:
And our Electronic HIPPS was demonstrated at the Yokogawa stand 3330.
We were pleased with all attention and look back to a successful event and hope to welcome you again at ONS2020.