Special features
Custom-designed cyclonic valve for each application to maximize liquid droplets based on performance models established during development.
Full range of matching pneumatic, hydraulic and electric actuators are available.
Next to the axial Typhoon Valve System, there is also the option for an angle Typhoon Valve System.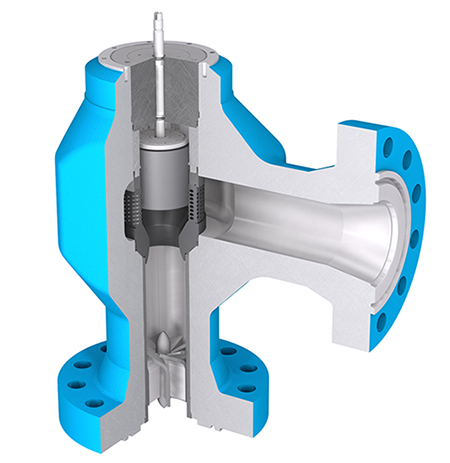 Development
The Typhoon Valve System is developed in close cooperation with Typhonix A/S in Norway.
Learn more about low shear theory and technologies at lowshearschool.com or visit their website typhonix.com.