The LNG facility is part of the Peru LNG project, one of the most important resources of the Peruvian Government's energy strategy and the first natural gas liquefaction plant in South America. The production complex also consists of two storage tank with a capacity of 130,000 cubic meters of LNG each, a marine terminal, and a supply pipeline and has a nominal capacity of 4.4 million tons of LNG per year. The 34" (860 mm) supply pipeline runs 408 kilometers (254 mi) from Chinquintirca in Ayacucho area to the LNG plant.
Earthquake resistant design
Because of its location in a seismic zone 4 area, all equipment on the plant needs to be earthquake resistant, including the 24" HIPPS supplied by Mokveld. The valve itself is, due to its design, fully earthquake resistant. The interior is reinforced and the valve itself is stiff. The challenge was the actuator. When an earthquake hits, the valve and actuator will resonate. The moment is resonates within its own frequency the actuator will break. To avoid this the instrumentation cabinet has been reinforced to the actuator with three extra straps, to fix the cabinet securely to the actuator. The pedestal was the weakest part of the design and is reinforced with three ribs to avoid breaking off the pedestal.
The design of the this actuator was tested at the a special test facility in Bristol. The actuator was mounted on a vibration table with accelerometers to simulate the forces of an earthquake. Shake tests were done on the x-, y- and z-axis simultaneously. After extensive testing the HIPPS had to be able to close within 1,5 seconds. Not only did the HIPPS successfully pass that test, it was also totally undamaged.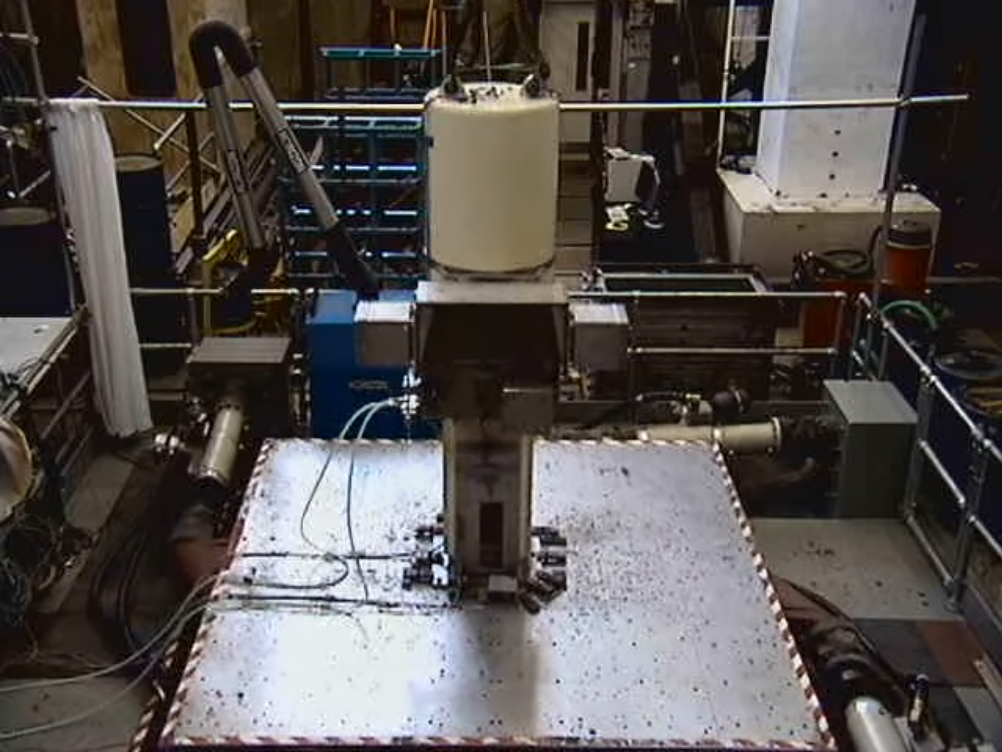 In addition to this, the HIPPS is continuously exposed to the desert temperature and seawater atmosphere. To avoid erosion the instrumentation is fully made from stainless steel.
Country: Pampa Melchorita, Peru
Business area: Transmission
Application: HIPPS with earthquake resistant actuators
Size and rating: 24"/ 900