Mokveld participated in the Adipec 2018 exhibition in Abu Dhabi, from 12 - 15 November 2018.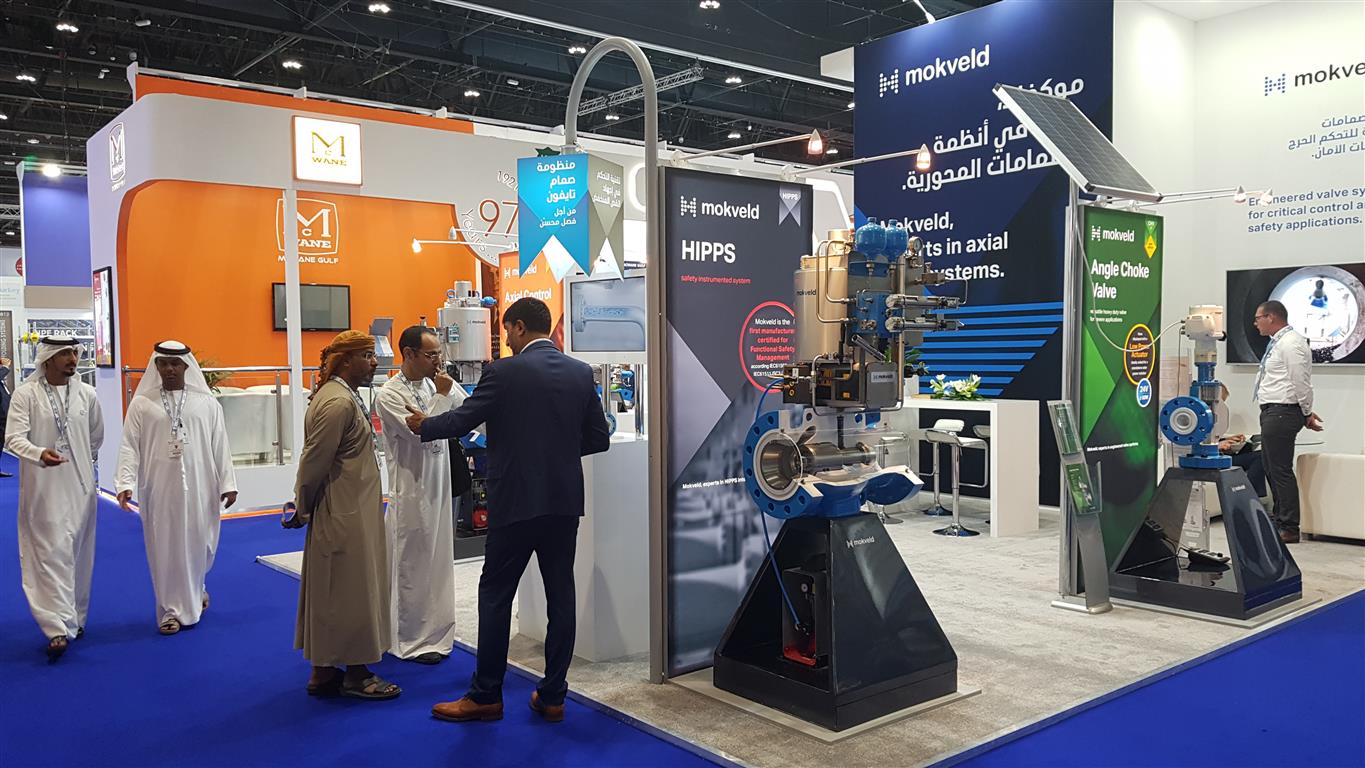 At our stand we displayed the award winning technology of our low shear Typhoon System and explained to a lot of visitors how separator efficiency and capacity can be increased by replacing a standard control or choke valve upstream of the separator with this low shear valve.
Furthermore we had the following valve exhibits on display:
NEW on our stand was Mokveld's Valve Diagnostic System: DPTS. A system to inspect Mokveld valves thoroughly without removing the valves from the line and make reliable prognoses of predictive maintenance.
We were pleased with all attention and look back to a successful event and hope to welcome you again at the 2019 edition from 11 - 14 November 2019.