This year, Mokveld has chosen to start donating to Justdiggit as one of our activities for our corporate social responsibility.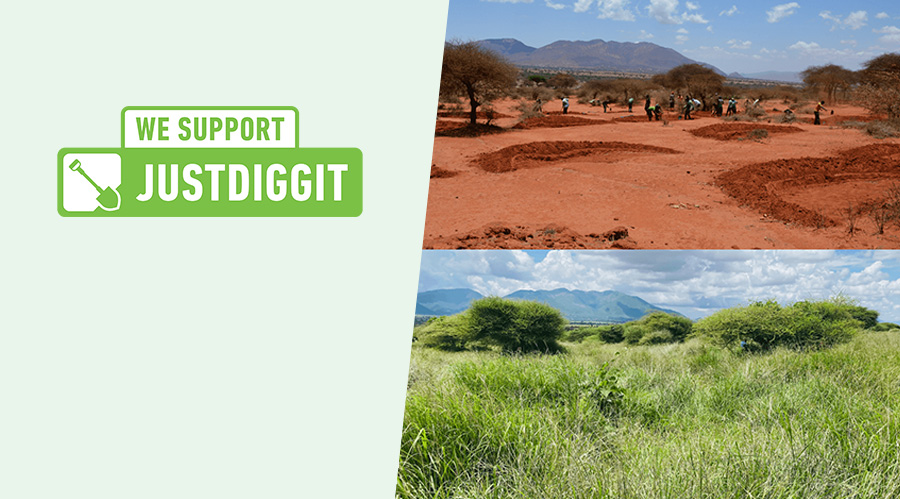 The last decade, Justdiggit has proven that it is possible to regreen degraded landscapes in sub-Saharan Africa quickly and efficiently. By inspiring more farmers with the positive impact on the land and the people, they are now moving to the next stage: disruptive regreening. Proven regreening techniques include harvesting, tree restoration and developing grass seed banks. All projects are owned and implemented by communities that live off the land. If nature is brought back by applying cost-effective nature-based solutions, we can mitigate global warming by 37%! This will benefit nature, biodiversity, and people everywhere, and help cool down our planet.
Mokveld has great sympathy for Justdiggit's activities, which work towards a more sustainable future for people and animals in an accessible way with local involvement.
Our donation will consist of 2,500 euros plus 50 euros for every survey completed by a customer for our Customer Satisfaction Research.