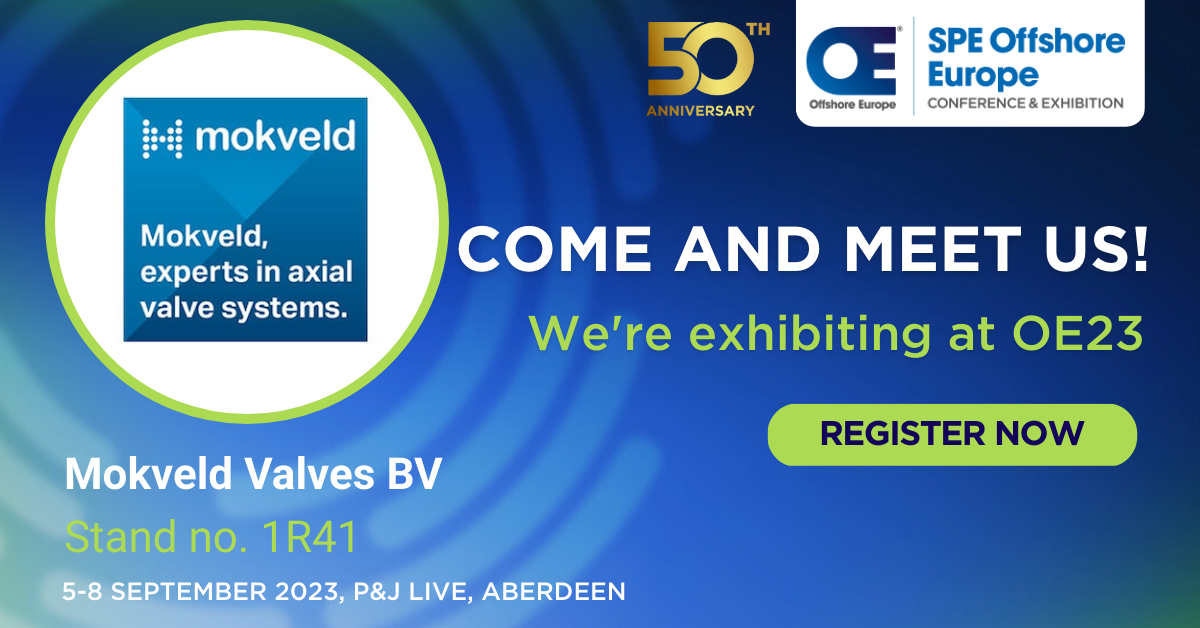 We invite you to visit our stand #1R41 at Offshore Europe, in Aberdeen

At Offshore Europe we will display three sustainable valves allowing your company to achieve their net-zero goals: our Zero emission valve achieving zero fugitive over the full lifetime. Our low shear Typhoon Valve System for a sustainable treatment of produced water. Also our low powered choke valve, ideally suited for CCS applications.

It is Mokveld's vision that the world's energy, water and material demand can be met in a sustainable way, with a responsible and environmentally safe use of our planet's resources. Mokveld contributes to this by developing high integrity valve systems and associated services enabling enhanced production, improved safety, reduced (GHG) emissions and noise levels, power savings and minimized footprint, all this at high availability and lower operational and life-cycle costs.

The Mokveld team is looking forward to meeting you at our stand and discuss your challenges.