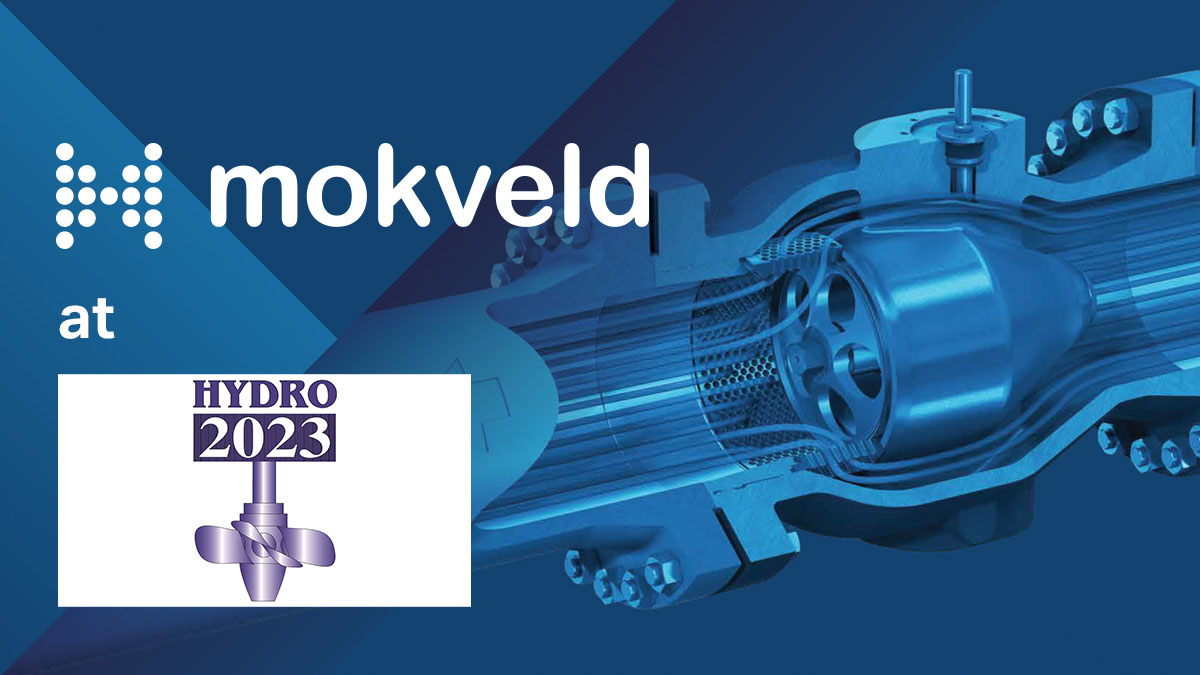 Mokveld invites you to HYDRO 2023 International Conference and Exhibition about hydropower at the Edinburgh International Congress Centre, Scotland from the 16 - 18 October, 2023.

Make sure to visit us at booth 158, where we will be showcasing a model of our axial control valve. Mokveld's axial control valves are designed to offer cavitation-free energy dissipation, flow, level, and pressure in critical hydropower and water applications. These applications include turbine bypass lines, head-breaking, instream flow release discharge, and reservoir inlet/outlet operations. With their stable and highly accurate control capabilities, wide min/max rangeability, and compact installation footprint, Mokveld axial control valves are the ideal choice.

The Mokveld team is looking forward to meeting you at our booth!