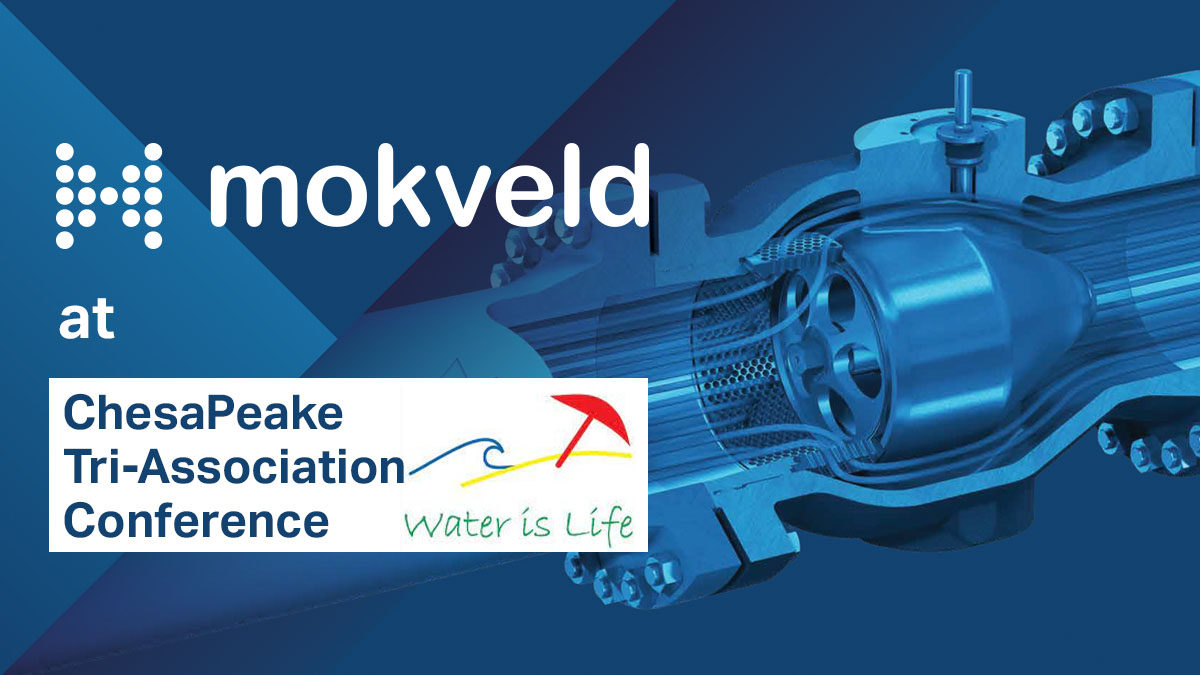 Visit us at the ChesaPeake Tri-Association Conference of the American Water Works Association at booth #172.
At our booth we will be pleased to demonstrate and explain all details and benefits of our control and check valves for your project.
Mokveld manufactures engineered valves for critical service applications based on our axial flow design: control, on/off, surge relief, non-slam (nozzle) check valves up to 84". Custom designed axial control valves with multi-stage trim technology for high energy dissipation, zero cavitation, high capacity and low noise. Our valves provide a more flexible operation with the possibility of bi-directional flow due to our patented main seal design.
We provide high performance solutions combined with excellent reliability and tailored to the specific project requirements with our special trim design.
The Mokveld team is looking forward to meeting you at our booth!