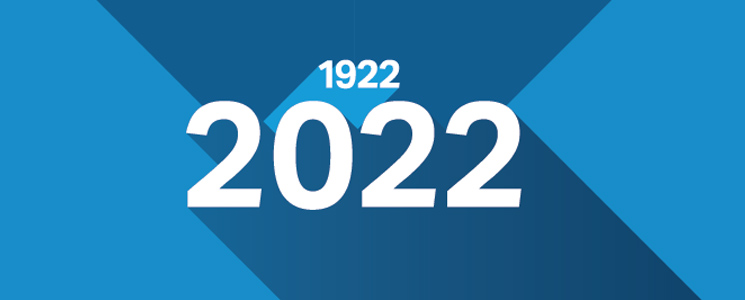 Mokveld Valves BV is celebrating its centennial anniversary this year. In 1922, Mr. Mokveld was the founder of the company, which from the very beginning aimed at transition and innovation. What started as a repair shop for machines grew into the pioneering manufacturer of valves as we know them today. A history of 100 years of innovation, all focused on the future.
Moving with the market, leading the way in technological development: in those days from Gouda and for Gouda, nowadays for the whole world with Gouda in the Netherlands still as its main office. Soon Mokveld and his machine repair shop began to manufacture their own products: first syrup waffle baking sets, then ball mills for the local ceramics industry and paint mixing machines. It was a demonstration of adaptability and innovative character that would come in handy in the century that followed.
The next step was producing for the gas industry, which took off in the mid-1950s with the discovery of gas in Groningen. It is the market in which Mokveld has excelled ever since: valve systems and services for the demanding control and safety applications in the energy and water sectors. Mokveld's axial valves have rapidly developed into the most reliable and durable of their kind. It gave a boost to the growth of the company, which opened branches in the United Kingdom, Germany, the Middle East, the United States, Norway, Ukraine, Malaysia, Brazil and Algeria.
Mokveld is a home for technicians whose biggest drive is innovation. This is needed more than ever now that the energy transition is in full swing. Mokveld is doing its bit with energy-efficient and sustainable valves, resulting in our latest product: the very first ZERO emission valve in the world. An innovation that adds lustre to our centennial celebration and, above all: the starting point for the next 100 years of innovation and technological development. In the service of the economy and the environment, to enable our customers to meet and even exceed their goals.